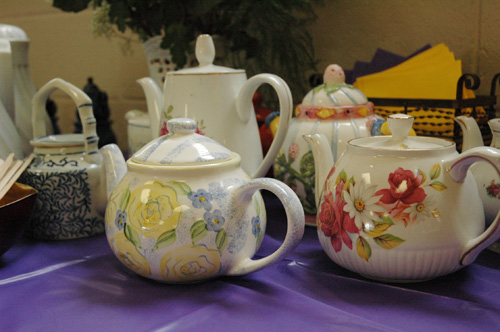 The Catholic Daughters of the Americas, Court Santa Sophia, invite all women to join us for
Afternoon Tea
Sunday, January 16, 2011
in the De Moor Room
at Santa Sophia Parish
9800 San Juan Street
Spring Valley, CA
Have you ever thought that your talents can be put to good use? Have you considered doing volunteer work for the church and community? If you've answered "yes" to any of these questions, then CDA needs you — and YOU need CDA! Join us for complimentary tea, sandwiches and sweets and find out how CDA can enrich your life as well as the lives of others. This annual membership tea is a perfect time to discern if joining CDA is right for you!
RSVP: (619) 800-0CDA (0232)
or email cda2520 [at] gmail.com
Click the link below to view photos from last year's event!