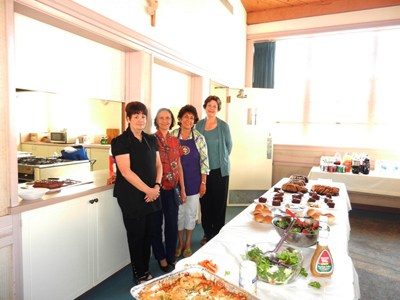 El Nido is an interfaith program for homeless and battered women with children. Furnished housing, safe shelter programs and financial education are offered, free of charge.
On May 1st, El Nido held a Beauty Night in which these women were given hair, nail and make-up treatments accompanied by a photo shoot. On June 28th, most of these women graduated from an inclusive program to help them become healthy and independent women.
Court Santa Sophia hosted a wonderful dinner for both of these events. We provided and served casseroles, salads, dessert, rolls, and drinks to these deserving women. The testimonies of the journeys of each of these courageous women made for an incredible memory. We were so humbled by their gratitude and appreciation for our contributions to their events. We all felt very blessed to be able to support and participate in this worthwhile program.